Strumentazione astronomica
Astronomy Instruments
Rupert Powell - York (UK)
01.04.2017
Costruzione di un Ritchey Cretien da 250 mm
Making a 250 mm Ritchey Cretien
First motivation for building a telescope was that there are some really serious scopes from manufacturers such as Optical Guidance Systems and RCOS, as well as some unusual designs from small scale manufacturers, such as OfficinaStellare and Dream Scopes. The big stumbling block for all these scopes is PRICE! Not only the cost of the basic OTA but also the cost of the mounts and all the accessories soon adds up to the cost of a decent family car. Way out of my league!
My second motivation for building my own design was to have a scope that could take accessories and be developed over a period of time to perform more and different things, such as visual and photographic and maybe in the future spectography and photometry. The BIG scopes are designed from the start to take a host of instruments and I wanted a scope like that, but one that I could afford and could fit in my shed such that my wife didn't say "....and where are you going to keep that?"
I soon realised that my design of choice was the Ritchey Chretien, which at the time I knew little about. In fact the name was not very often heard until Meade tried to hijack the name for their (then) newly released RCX400. At the launch I was in the depths of researching about RC designs and even I knew then that they were stretching it a bit with their RC claims...anyhow that's a different conversation and one that the courts have resolved. Read more at the link: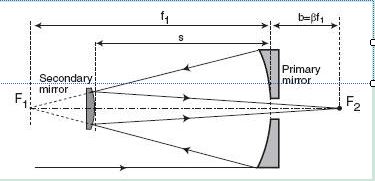 La mia prima motivazione per la costruzione di un telescopio fu il fatto dell'esistenza di telescopi di ottima qualità e di design avanzato prodotti da ditte serie come OGS e RCOS, così come Officina Stellare and Dream Scopes.L'unico fattore negativo di tali strumenti è il prezzo, che , tra il costo dell'OTA e di una montatura adeguata supera quello di un'auto per la famiglia.
La mia seconda motivazione è stata quella di realizzare uno strumento con un progetto personale che potesse in seguito essere modificato e sviluppato per usi diversi, sia in campo visuale che fotografico ed eventualmente per future applicazioni in fotometria e spettroscopia.Volevo inoltre un telescopio grande come quelli citati, ma anche affidabile ed adeguato alle mie esigenze, anche di collocazione fisica, senza che mia moglie dovesse dire: "dove pensi di mettere quest'affare?".
Presto compresi che il progetto adeguato alle mie esigenze era quello del Ritchey Cretien, sul quale a quel tempo conoscevo poco , e che non era molto comune sino a quando la Meade decise di usare tale nome per il loro (all'epoca) nuovo strumento RCX 400.Fu allora che cominciai ad interessarmi ai design di RC ed alla progettazione di tali telescopi……per saperne di più sulla realizzazione del mio RC da sogno andare al link: